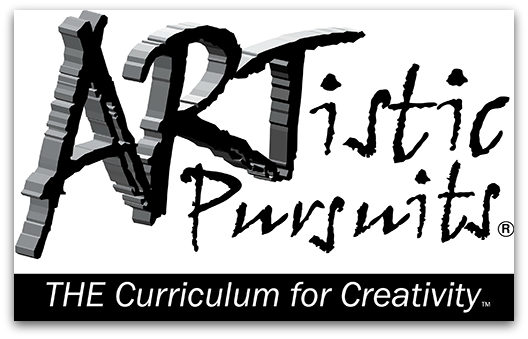 I am always looking for ways to incorporate new art lessons into our school day. I have used ARTistic Pursuits several times in the past, so I definitely said yes when I was offered the chance to again receive the product for free in
exchange for an honest review on this blog.

What I really love about products created by ARTistic Pursuits is that they combine technique and skill practice with art history. Your kids will be learning about famous works of art while sharpening their observation skills and developing their creative technique. There are several books to choose from such as a general art technique book for preschool leveled kids, all the way to middle school sketching, high school drawing, sculpting and everything in between.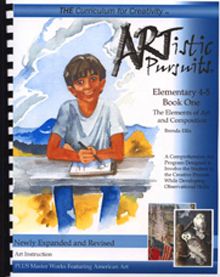 I was really excited to receive the
Elementary 4-5, Book 1: The Elements of Art and Composition
, to review. This book focuses on developing drawing skills. Drawing is something my kids seem to do all day long. I knew it
would be a hit with them. I received just the book, the materials need to be purchased separately.
The lessons are basically scripted and so easy to follow. I have absolutely zero art training, and ARTistic Pursuits has never let me down with how easy and effective it is to teach using their books. The lessons are engaging and focus on having the kids observe, verbalize observations, learn about the historical aspect through a famous artist, and then try the techniques themselves.
This program was easily adapted into our already existing homeschool schedule. Thursday and Friday afternoons became our art days. I did the book formally with the three older boys (ages 8, 10, and 12). Margaret (age 6) sat in and participated when she wanted to. I found that many of the lessons could be done independently by the boys. This was a definite bonus because many times Malcolm needed my attention and so I wasn't able to stay with them the entire time. The book recommends an hour per lesson and I found that this varied greatly depending on the lesson and the boys. Average time spent on each class was about 30 to 60 minutes.
Something I really liked about this book is that very few supplies were required to get started. Since it is at the end of our homeschooling year, funds for school stuff is at a minimum. This made this
particular book more readily accessible to the kids. The supply list at the beginning of the book breaks it all down so you know exactly what you need and when. Some of the supplies (such as a drawing board) were optional and we completed the lessons find without them.
Another thing I really liked is that the kids get to choose what they want to draw. I feel this allowed them to be more active in the creative process and thus they invested more in their work.
Not sure why blogger rotated these, but you get the idea.