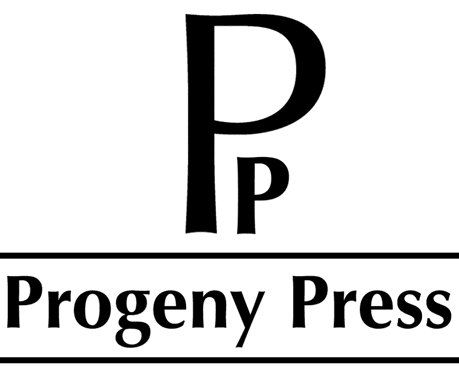 We are a family of readers and we love doing read-a-louds. I am always looking for ways to expand the reading and so when Progeny Press offered me one of their literature guides in exchange for an honest review on this blog, I didn't
hesitate to say "Sign me up!"
The literature guides from Progeny Press are more than just the workbook pages you completed as a kid. They include comprehension questions for discussion, vocabulary review, questions for critical thinking (if your child is ready for this) as well as incorporate scripture from the Bible
into the exercises.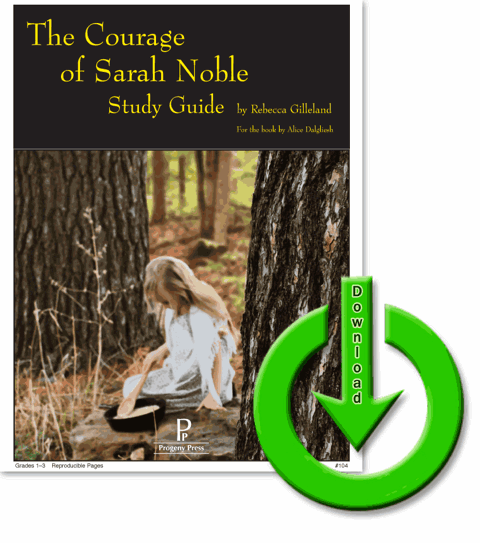 The guides are book-specific and range in level from Kindergarten to grade 12. With over a dozen choices per level, you are sure to find a title that fits your current area of studies. I received a PDF of the guide for The Courage of Sarah Noble Study Guide. I only received the e-guide, the user is required to obtain the literature selection on
their own. This guide is intended for grades K to 3. It is 39 pages long and is pretty self-explanatory to use. Grab the book, open the guide, recruit your students and you are pretty much ready to go.
I completed this unit as a read-a-loud with Henry and Margaret. The guide begins with some 'Before you read' activities and so we did those in the morning as part of our daily literature work. In the afternoon we began reading. This level offered a suggestion for an 'as you read' activity that we did not complete. I felt that tracking a specific thing throughout the book would distract my listeners from the storyline. Instead I felt they would be listening to be able to complete a certain goal, instead of listening to the story for it's own sake. The program was very agreeable to this change, and
adapted easily to our personal style of teaching. This is always a bonus for us, as we don't always school "by the book."
The guide covers the chapters in sets of twos, so we would
read two chapters before going over the questions and activities. Problem was, the book is so great that we had a hard time stopping after just two chapters to read the guide. We easily could have read the book in one sitting, but we slowed ourselves down so that we could more easily use the guide.
When doing the vocabulary, I would ask Margaret or Henry what a certain word meant, and have them use it in a sentence. I would then ask then how it was used in the book. I felt that this way they were able to relate unfamiliar words to their own lives, making the book more
meaningful.
We completed all the questions orally, although you could easily have them write the answers, allowing for handwriting practice. Some of the questions were quite contemplative, and definitely out of Margaret's grade 1 ability. In addition to completing the activities and suggestions in the guide, I also had the kids draw pictures after each two-chapter section. I thought this was a wonderful addition to all that they were reading and discussing, and offered an appealing visual into what really captured their interest.
Overall I thought this literature guide was insightful, easy to use, and definitely helped expand the learning on an awesome book for younger kids.
WHAT DID MY PRODUCT TESTERS THINK
I really liked reading that book and answering the questions.
Oh Mama! I loved
that story with the little girl and her cloak.
Many other reviewers over at The Schoolhouse Review Crew took a look at the literature guides as well. I encourage you to head over to read those reviews by clicking here or the banner below.