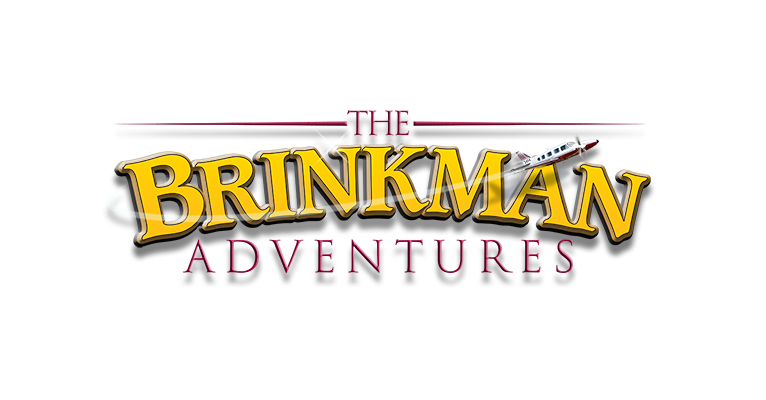 We take several long car trips a year and when we travel by car we love to listen to stories that help the miles pass quickly. We are always looking for new stories to fill our trips and when I was offered the chance to receive a

free copy of

The Brinkman Adventures
in exchange for a review on this blog, I knew I might have found a new enjoyable go-to!
The Brinkman Adventures tell the stories of a homeschooling missionary family whose adventures will have you laughing, shaking your head in amazement, and contemplating your call to help others in need.
Although the stories have been dramatized for entertainment value, the antics of the children, the adventures the family shares, and the stories of the missionaries are all real. The stories are family-friendly and intended for all ages. However, since the series is dramatized, the some stories can get a little intense in nature. There are warnings for children under 10 when those episodes come up. Despite the warnings all my kids listened to them with no problems.
I received The Brinkman Adventures Season 2: Episodes 13 to 24 on CD to review with my family. We started out listening to these stories just as I intended: in the car on long drives. The CDs quickly traveled into the house and before I knew it the kids were several episodes a head of me. "It's okay Mama," they would tell me. "We'll listen to them again when you do
!"
There are a lot of aspects that I could relate to in the series. The husband who's up for anything despite the reality of traveling with a LOT of children, the tiredness of the mother, the joy and laughter of the antics of the kids. I appreciated that this wasn't depicting a '"perfect" family; one that prays and everyone is angelic and well-behaved. Although prayer is an important part of family life, the kids are still acting like, well kids. They are misbehaving, arguing, and making messes wherever they go. But they are also Christ-focused, respectful, and loving to each other.
There are many levels to add depth to each episode. There is the family itself traveling to Mexico. As they travel there are different things going on to make it more than just a mission trip. Then there are the stories of mission trips from folks they
meet along the way. Sometimes I would forget that it was the Brinkman's I was listening about and I would instead be in China trying to get a forbidden Bible to a Christian.
Anyone who has traveled with a large number of children knows how easy
it is to meet and get taken in by folks you don't know. Kids are a natural conversation starter. And traveling in something as large as a bus is bound to get you noticed.
Not all the stories are about overseas mission trips. Folks right here at home need help as well and those adventures are included in the stories. And despite the what I have focused about thus far, the stories aren't all about mission trips. There are plenty of nitty-gritty family issues going on that will make it
appealing to every family. Frequent readers know my feelings on 'over-the-top' Christian promotions. This series isn't like it at all. We are talking about an ordinary family, loving Christ and helping others in extraordinary ways.
WHAT DID MY PRODUCT TESTERS THINK?
Age 6: I liked it when the girl was on. The little girl. And the mom. She was nice.
Age 3: I not know! No talk that to me!
Age 8: Was that the one with all the kids? Oh yeah, I really liked listening to that one.
Age 12: I liked learning about all the places they got to explore.
Age 10: It'll be fun to go to Georgia this summer and be able to listen to this again on the way. Did you already put it back into the car so we won't forget it?
Interested in checking out these adventures for yourself? The Brinkman Adventures is available on the website and operates on a
donation basis. The set includes 4 CD's which has 12 episodes and 5 + hours of listening pleasure. The suggested price is $25.00.
Other folks got to review the series as well. Head over to The Schoolhouse Review Crew to read those reviews by clicking the banner below.