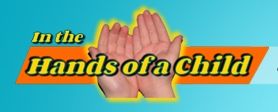 I am always looking for hands-on ways that my children can explore subject matter. One successful way we can make this happen is with lapbooking. A lapbook is just what it sounds like: a book that can fold out onto your lap. Lapbooks usually revolve around one unit of study (like knights and castles) and have moveable components. I always assumed the majority of them were designed for younger learners, so I was so excited when
In the Hands of a Child
offered me a free lapbook for James' level in exchange for a review on this blog.
An example of a completed lapbook
Lapbooks involve many different parts and it would take a long while for me to pull all those components together. In the Hands of a Child takes care of this aspect by providing kits that already pertain to a specific topic. They offer learners from Kindergarten to 12th grade over 450 topics to choose from, such as Ships and Submarines or Edgar Allen Poe. They are great as a stand-alone unit or as a supplement for an exsisting area of study.
The products are very well laid-out and include a table of contents, planning guide, core concepts, research guide, reproducible graphics, and an answer key. At the end is a tutorial on how to fold a lapbook: a must have for anyone who has never completed a lapbook before.
I absolutely love that the research guide is included and eliminates my need to head to the library and lug home a bunch of books that may or may not be relevant. I also like having the answer key because it means that if I don't have time to complete the lapbook reading I can still check the progress of my learner.
You get to choose between three different formats for your product. All the formats contain the exact same materials, you are just choosing the way you receive the materials.
1) You can receive an e-book of your product, or an e-book with a type-in option for reluctant readers.
2) You can receive a CD of your product to use on any computer
3) You can receive a printed version of your product
From these options there are several ways to mix and match the formats to fit your needs. I encourage you to explore the website to see which format best meets the needs of your learner.
James received the Law and Government e-book for his lapbook. This is perfect because PA Law requires him to complete some Civics each year and Civics is not my strong subject.
We did the lapbook over the course of five lessons. We could have stretched it out to include additional readings and could have studied extra areas of interest if we had wanted to. I was just so excited to complete this unit of study because it is one more thing I can "check off" my list in relation to our homeschooling requirements. Plus, I know very little about this topic and learning it with James was so much fun.
It was a little work to print up all the parts. I printed up the entire reading section for James to read on his own. He could have come over to the computer to read it, but I wanted it accessible for him to use as a reference. I also printed up the answer key for my reference.
While he was reading the packet, I printed the components one at a time so that I could get them on different colored paper. This really adds a nice look to the lapbook. We didn't follow the instructions for how to construct the lapbook because we are lapbook veterans. My boys all agree that putting the lapbook together on their own is one of the best parts!
What I thought about the program
If you are not using lapbooks, you should be! In the Hands of a Child is a great lapbook company because they have a wide variety of subject matter and many different options for ordering your lapbook. Their lapbooks are good quality and easy for even the youngest learners to complete. My kids start using lapbooks in kindergarten and we have used In the Hands of a Child for the majority of them. Our families favorite? The 12 Days of Christmas project pack. It's a great way to spend time learning about the 12 day tradition during the holidays.
What did my product tester think?
I really liked this because I learned a lot of things I didn't know about how laws were made and things like that. The lapbook was fun because we were making things about everything I learned.
Law and Government Project Pack is intended for grades 4 to 8 and is available on the In the Hands of a Child Website for a special price of $5.00. Regular price is $10.00. Many other reviewers over at The Schoolhouse Review Crew got different lapbooks to review on their blogs. Click here to read those reviews, or click the banner below.