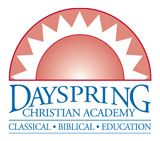 Dayspring Christian Academy
is a Christian school in Pennsylvania that educates children from Kindergarten to grade 12. What makes Dayspring unique from other Christian schools is that it employs the
Principle Approach to Education
. The Principle Approach is a historic, classical approach to education that is helping to equip young people to restore America to her
gospel purpose.
Principle Approach students are taught to think and reason from biblical principles and apply them to every area of life.
Although Dayspring Academy is an on-sight school, they have designed some educational options for homeschoolers. They currently offer three self-paced on-line classes:
How to Teach Literature Using the Principle Approach
(intended for homeschooling parents),
A.P. Statistics
(for grades 10 to 12), and
The Pilgrim Story
.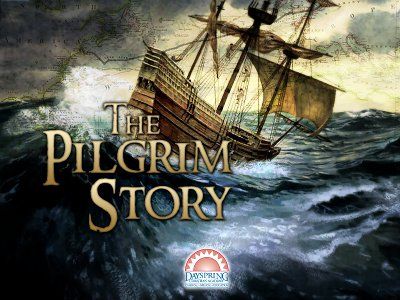 The Pilgrim Story is a self-paced interactive history course designed for grades 3 to 6. It focuses on the founding of America using Christian morals, character, and other Biblical principles. The course includes five units covering a total of 17 lessons. Included in the course are ideas for crafts, application, map-making and more. Each 30 to 45 minute lesson has students thinking and applying their learning to real life. Their work is recorded and managed in a notebook, an important element of Principle Approach Education. Additional notebook pages are available within the lessons.
The instructor for this course is an experienced teacher at Dayspring Christian Academy, Mary Stauffer. Ms. Stauffer has led more than 20 guided tours of Plymouth, MA and uses the actual words of our forefathers to teach The Pilgrim Story.
HOW I WOULD USE THIS PRODUCT IN MY HOMESCHOOL
Since this product is designed to be used independently by the student, it is a perfect fit for my already over-crowded homeschool schedule. The course is self-paced and lasts anywhere from 30 to 45 minutes (enrichment activities require additional time). James can log in, obtain necessary paperwork, and complete the lessons entirely on his own. All that is required of me is to make sure there is a vacant computer and a reliable Internet connection. Having one child complete a subject independently is a wonderful bonus to our schedule, since I am often struggling to be able to homeschool four children at the same time.
The Pilgrim Story course is available from the Dayspring Christian Academy Website for $99. It will be available for you within 48 of purchase, and your student will have access to the program for 6 months. In addition to The Pilgrim Story and the other self-paced courses mentioned above, Dayspring also offers homeschoolers a selection of live courses. Check the website for more information regarding the availability of the live courses.
Other members of the Schoolhouse Review Crew also reviewed The Pilgrim Story.
Click here
to read their reviews or click on the banner below.

Disclaimer: As a member of the Schoolhouse Review Crew, I received free access to The Pilgrim Story in exchange for an honest review on this blog. I received no other compensation

.