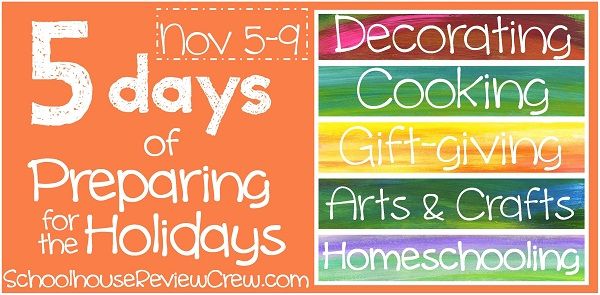 I am joining up with other bloggers to blog about the holidays. Come and join us! Everyone is welcome!
Today's topic is homeschooling during the holidays. Homeschooling is one of my favorite topics to talk about. There are so many reasons that we love homeschooling and the holidays are one of those reasons.
During the Christmas season, we do little to no homeschooling. Well, that's not exactly true. We do little to none of our regular book learning. Instead we are visiting museums (science) and Christmas displays (art), going to plays or musicals (art, music, social sciences), doing crafts (art), helping our neighbors (social sciences), cooking and baking (math and science), purchasing, wrapping, and shipping gifts (math, art), creating cards for the shut-ins (spelling, art, handwriting, writing).
The most important reason we homeschool is to spend this precious time together. During the holiday season Michael is able to join us as we experience the world together. Not all schooling has to occur within the walls of a classroom. So much learning occurs in real life that even if you don't technically teach your kids at home you are still homeschooling when you guide them to experience the wondrous world around them.