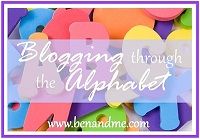 E is for Exercise. Which we don't consider a subject around here, but which I can assure you that my kids get plenty of
. This Fall we have four of the kids enrolled in soccer.
Sometimes we hit the amusement parks with friends and that means lots of walking and running and screaming.
How does the Letter E Work into your life?