Marshall Publishing is devoted to providing award winning media products that can be used to amuse, entertain, and above all educate. You may remember a previous review I did of this company when I blogged about my experience using the product
Lots and Lots of Firetrucks and Firefighters
. I was given another opportunity to review their amazing products when they sent me a copy of their educational DVD:
America in the 1880s
.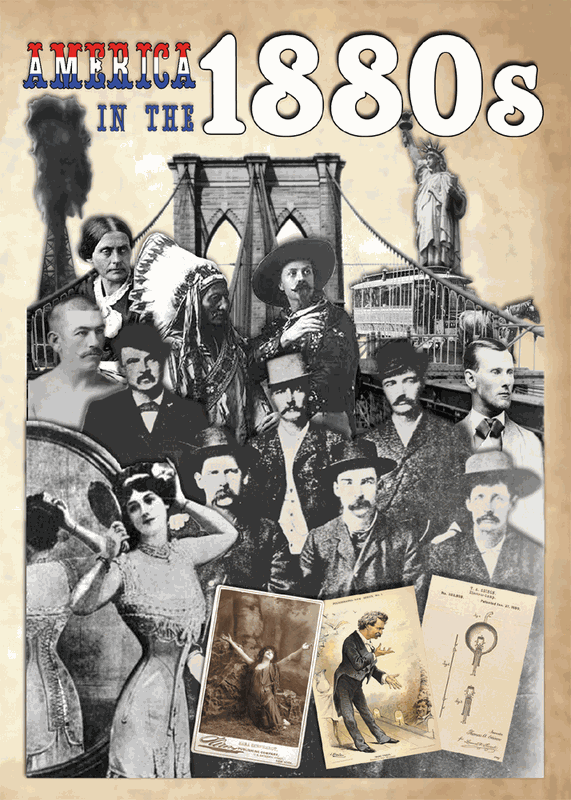 This in-depth look into American life in the 1880s is fascinating and informative. Photos and commentary make the stories come alive. The DVD covers trends such as fashion and sports as well as historic events like Civil Rights and the Johnstown Flood.
HOW WE USED THIS PRODUCT
My kids rarely get to watch a DVD, so when they heard we were going to watch one for the review program they were thrilled. Since we are not studying American History this year, we just watched the DVD instead of studying our regular history program for one day. The video was under an hour and really was fascinating to watch. The kids and I were amazed at all the different ways that events of the 1880s influenced the America that we know and love today. I didn't really know much about this decade and was really surprised to learn things like it was during this time that the USA was divided into different time zones and that a low-wheel bicycle was first introduced.
It will be fun to revisit this video as the kids get older while we are studying American history. There are lots of opportunities for further study using events described within this DVD. I believe that school-age children of all ages would benefit from watching this video, but I think that kids age 8 and over would get the most benefit. My younger kids got a little tired of the video at the end.
WHAT DID MY PRODUCT TESTERS THINK?
Did the girls at the Johnstown Flood die, or only the boys?

I enjoyed seeing the old pictures and learning about the trolley.
Most of the movie was in black and white.

I really liked the parts with the trains and I sort of liked the other parts.
America in the 1880s is available on the Marshall Publishing Website for $19.95. They also accept phone orders by calling 1-888-300-3455. Marshall is offering a bonus to my readers who order their products: Free Shipping using the promo code: TOS27. One mom commented that the code saved her $8.00 when she ordered some DVDs to gift at Christmas.
In addition to history DVDs and the firetruck one I mentioned above, Marshall Publishing offers animal DVDs, Spanish products, books, and so many different vehicle DVDs and books that you are going to want to check this out for yourself. Remember, the holidays will be here before you know it, and gifting an educational gift is always appreciated.
Other members of The Old Schoolhouse Review Crew are reviewing products from Marshall Publishing on their blogs as well. Click here to check out their reviews or click the banner below.

Disclaimer: As a member of The Old Schoolhouse Review Crew, I received the DVD mentioned above in exchange for an honest review on my blog. I received no other compensation.