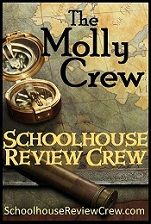 I am very excited to be able to branch out my review items to things other than movies and educational products. Don't get me wrong, I love reviewing stuff for school. But sometimes it is nice to mix things up with other useful and unique products.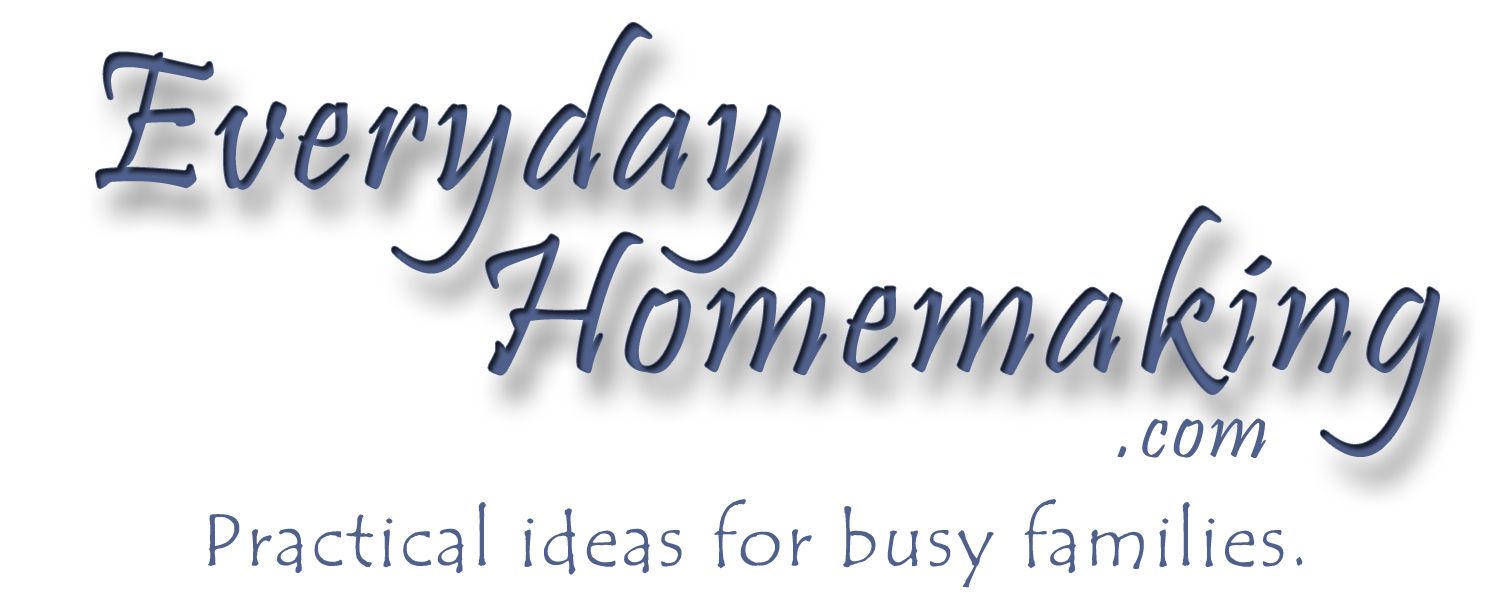 Everyday Homemaking
offers practical advice for busy families. The website is a wealth of resources designed to help save you money and time. Focusing on homemaking and homeschooling, Everyday Homemaking has tips, products, and encouragement to help you manage your home better.
Most folks familiar with my family know who runs the kitchen in this house. No, it's not the long-haired gal with almost a half-dozen children hanging on her skirt hem. It's that banjo-playing bearded gentleman.
He cooks away, making most things from scratch, and our family is better because this is one area that I don't have to work into my schedule.
Sometimes my bearded warrior is unable to feed his hungry clan and I am forced into the kitchen by the constant wails of hunger. I am not the best cook, but I have improved over time. I no longer drown in the kitchen, but I have a long way to go to reach the shore. The kids will eat what I serve, but only because they already had cold cereal for lunch.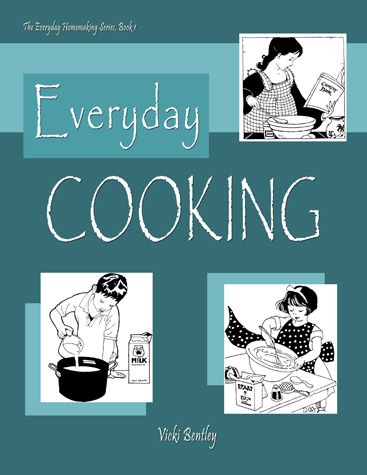 Enter my new go-to cooking resource:
Everyday Cooking
. This text is so much more than a cookbook. It is a time management savior for cooking. Not only for cooking, it offers many food prep, storage, and buying tips as well.
Prepping and storing my chicken the "new" way not only saved me time and space, it also saved me twelve bucks!
HOW I USED THIS PRODUCT
Well, of course I used it to cook with. I received the e-version of the book and it was so easy to transfer to my kindle and start going through. The books contains over 100 tried and true recipes, as well as measurement helps, meal planning, shopping hints, basic cooking skills (big help for me), additional resources and more.
I like how the book starts right away with some suggestions of things to do to make your whole week of cooking easier. Instead of looking at an individual meal, you are looking at cooking as a unit that makes up the entire week. She is teaching you how to get the basics done to have on hand and ready, thus saving you time later. Instead of boiling two eggs, boil six so you have some ready next time you need them.
As you read the book you'll see lots of tips alongside the recipes. These tips are so helpful. We don't buy canned cream of anything soup, so when a recipe calls for it, we're sunk. She teaches you how to make it on your own, and it takes five to ten minutes! Not a lot of the recipes in the book take cream of something soup, but a lot of recipes out there do. There are also color photographs demonstrating techniques and cooking items.
I made several items over the course of several weeks. The kids liked each item, and several of them they thought that Michael made, because of course they associate good cooking with Michael. We had several favorites:
Hamburger Stroganoff (Page 42)
Double Chocolate Snack Cake (page 62)
Macaroni and Cheese (Page 56)
House Salad Dressing (page 15)
Our absolute favorite recipe was Anna's Blue Ribbon Chocolate Truffles (page 61), but I didn't manage to get a picture before they were all eaten! Maybe I'll add one to a future Quick Takes or blog post because I know we will be making them again soon.
Everyday Cooking is available on the Everyday Homemaking website for $17.99. I received the e-book version, and although very convenient to have on my Kindle, I have decided that I don't like this format very much for a cookbook. I just don't like having my Kindle Fire in the kitchen. It makes me too nervous that something will happen to it. I enjoyed this cookbook so much, that I plan to purchase the hard copy for myself soon.

Loving starts in a messy kitchen
Disclaimer: As a member of the Schoolhouse Review Crew, I received the e-book Everyday Cooking for free in exchange for an honest review on this blog. I received no other compensation.