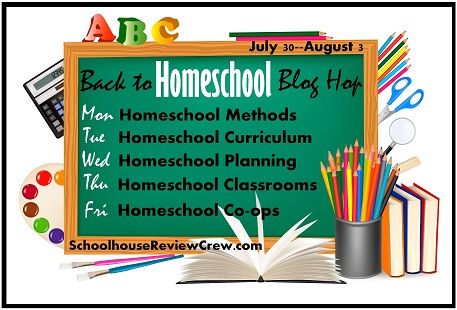 Welcome to the Back to Homeschool Blog Hop! Today's topic is Homeschool Classrooms! Be sure and check out my previous posts on Homeschool Methods, Homeschool Curriculum, and Homeschool Planning.
When we bought this house, I made sure there was space for a schoolroom. I knew I was not the type of person that would be able to school in the dining or living room. I knew that in order to homeschool successfully, I needed a space specifically designated for homeschooling.
Our classroom has undergone many changes. First we had small tables, then desks, now tables again. I used to have shelves with materials, now I have shelves sagging with books. Every year I change things a bit to reflect the kids getting older and the changes within our curriculum.
Old Room
Old Room
Old Room
New Room
New Room
In my new space, my desk sits against the wall so that I can view and help everyone as needed. Books we need for the year are in labeled bins on the black wire shelves. We currently have the tables against the wall so that we create a large floor space for playing or reading. Hubby built a floor to ceiling cabinet to hide all the clutter and extra books.
What's your school space look like?