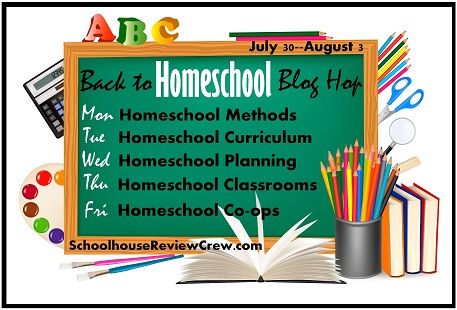 Welcome to the Back to Homeschool Blog Hop. Today's topic is Homeschool Curriculum. Be sure to check out the previous post on Homeschool Methods.
I have mentioned school curriculum I use in
numerous posts
, so instead of boring you with the same old thing, I am going to thrill you with new items for this school year.
Life of Fred Fractions
. This is one of
four math books
James will be using this year. I debated and debated about what to do with James for math. He has been using A Beka math for the last six years. I love A Beka. I love how through and intense it is. I love how there is so much review. I love how well my kids score on state tests in math. I even love how colorful the bright yellow workbooks are. James is gifted in math and did well in A Beka. Problem was, he was bored. A Beka is the same thing, but harder, year after year. As a result of this boredom, James began to hate math. So I gathered the advice of those moms who have been through this before and it led me to Life of Fred. I told James we would try it for one year, and then return to A Beka. I love A Beka and switching programs is like going through a bad break-up.
Apologia's Exploring Creation with Human Anatomy and Physiology. I am very excited about this structured science program. I have teamed up with two other moms, and we are going to present lessons and complete experiments together. As the boys get older, it becomes more important for me to rely on other moms to help in areas in which I fall short. This wasn't such a big deal when they were all in elementary school, but now James is entering sixth grade. Not only do I lack a lot of science knowledge, but I also lack accountability with science. It tends to get pushed aside until we just pretend it doesn't exist. It is my hope that the combination of Apologia's awesome science journaling and a commitment with other families will help me get some science into my kids. I am really doing this for James' sake, and the other kids are along for the ride.
Institute for Excellence in Writing's
Linguistic Development Through Poetry Memorization
. My kids have been interested in poetry for some time, but I have never been very good on the follow through with getting them going. IEW's memorization program offers three different levels of poems, allowing for all the boys to do the program at the same time. The included CDs eliminate the need for me to read the poems, and the uncertainty of the correct reading.
It is also low teacher commitment, thus meaning that it will probably get done since it falls on them to complete it, and not a commitment from me.
Possibly the most exciting changes for me are the changes to our history program. The younger boys will be continuing with Story of the World. It has served us well the last five years. James will begin
Heritage History
, which I reviewed for The Schoolhouse Review Crew this last spring. You can read
my review of that here
. At the homeschool convention I attended, I discovered
History Through the Ages
by Home School in the Woods. I am planning to use their amazing historical timeline figures with James, and the other boys can follow along. I will not do this timeline with the younger boys because the program is so detailed and informative that I feel parts of it will be lost on the younger kids. They will continue with their already started timelines, and begin this program in fifth grade. Finally, history will contain mapping activities from
Knowledge Quest's Map Trek
program. I recently reviewed this program as well, and you can find
that review here
.
Whew! This year has many changes, some planned, some unexpected. It is going to be a busy year of learning, that's for sure! What are some of your curriculum choices for the upcoming year?