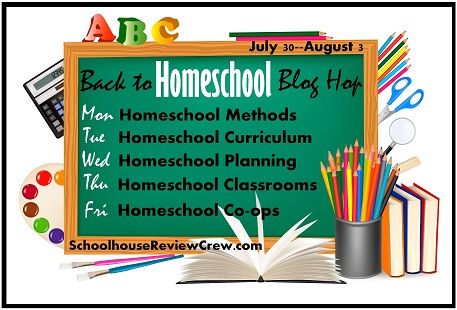 Welcome to the Back to Homeschool Blog Hop! Today's topic is: Homeschool Methods! Please check back everyday this week as I attempt to write something interesting about topics of interest to homeschoolers!
I like to think of our homeschool as a classical schooling environment, but I know that isn't completely accurate. We do have a strong focus on history, writing,
music, and ancient languages; however, we are not as focused as a true classical schooling environment would be.
When the children are young, they have a very structured school day. We gather most of our ideas, books, and methods from this:
Using many materials and ideas presented in The Well Trained Mind
, the younger kids do the same subjects every day in the same order. They start school at the same time, and finish about the same time everyday. This works well for my kids. They thrive on the structure, and by knowing what comes next and what is expected of them each day, most of the whining and moaning about school is eliminated.
With James, we have entered completely new and uncharted territory for us. I have no idea what method or style we are going to use. In general, James has always needed less structure than the other kids. We tell him what to do and he gets it done. That worked well for fifth grade. Now he is entering sixth grade~ middle school. I am hoping that my method of telling him what to do and he does it works again but, after reading many other blogs, I realize this might not be the case.
The Well Trained Mind focuses on moving the Logic-age student to more independent work. Let's hope it works.
Something that helps me beyond belief is having a schoolroom. I know everyone is not blessed enough to have this awesome space. When we looked at houses we made sure the one we got had the possibility of having a room just for schooling. Good thing because four months after we saw this house we started homeschooling. This space helps structure our day and define our year. It may sound silly, but I am not sure I would still be homeschooling without a space specifically for schoolwork.
How do you do what you do in your homeschool?