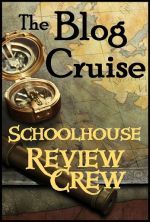 It has been hot here lately, but I'm not complaining... much. I love the hot weather, except when it gets too gross and sticky in the house. But I'll take hot weather over the endless cold winters anytime!
Michael's been making
Cucumber Soup
with homegrown cucumbers and homemade yogurt. Yummy!
Friday he made
Gazpacho
. Perfect for dinner since the heat index was over 100. We paired it with some delicious homemade bread and it was a hit for all seven of us.
Latrobe Pool is our new favorite place to hang out. I love that it's only three blocks from us.
The ghetto pool out back hasn't lost it's popularity either. It's not so ghetto now with sand to level the spot, chlorine tablets to clean it, and a filter designed for this size pool. Can you believe the filter that came with the pool was for a 300 gallon-sized pool? The pool holds over 1400 gallons of water. I am at a lost as to why the filter was included in the first place. Now with the right filter, the pool is awesome.
Outdoor cookouts are a popular way for us to beat the heat. Cooking outside keeps the house cool, and sitting in the shade with beer and friends is always fun.
We also enjoy activities in air conditioned places such as science museums and movies. In fact, I took the kids to see Brave last week. It was their first time in a movie theater and they had a blast.