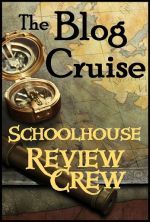 I have always been big on reading a loud to my kids. I mean, I don't always read aloud to them, but I have always been big on the idea of reading aloud. I love the image of my family snuggling on the bed while we read endless chapters of timeless classics. Instead of that fantasy I get stuck with plopping down on the floor with knight figures and LEGOS while Margaret whines for a princess book and Malcolm alternates between screaming and sitting on the book. But hey, at least the floor is carpeted, right?
Despite my reading reality, we do manage to get some family reading time together. For the last several months we have been grabbing our Greek armor and weapons as we help battle the Titan's in Rick Riordan's
Percy Jackson
books. Now that we have finished those, we are tackling the next books in the series, most currently
The Lost Hero
.
I adore books by Rick Riordan. They are exciting and face-paced and are written like they are meant to be read aloud to a bunch of kids tired from a summer day of running and swimming. Having a good family read aloud is the key to continuing this tradition. Sometimes reading aloud just doesn't happen. Real life takes over and the kids need to get in bed RIGHT NOW! But if you were to ask me what we're reading this summer, these books would be my first response. And I may be able to convince you of my dreamy little reading reality. Unless of course, you know me personally.
What are you reading with the kids this summer?