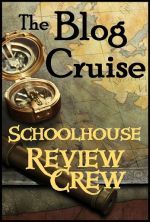 Homeschooling, as the name suggests, means that you are learning at home. And we do learn a lot at home in terms of common school things (math, science, history) and family things (sharing, loving, conflict resolution). An exciting part of homeschooling is the freedom to explore the world outside our home and call it school!
Summer presents a wonderful opportunity to get out of the house to learn. We are taking a break from our regular curriculum which means many of our days are more open. Hubby has a more flexible summer schedule and so we are able to embark on trips that would be impossible for me to handle alone.
So what do we do for summer field trips?
TRAVEL
Summer is our time to pack up and visit new cities and states! Every few years we drive across country to visit family. This summer we are staying closer to home. We just returned from St. Louis, and we will be going to Boston later this summer.
Niagara Falls, Summer 2011
BASEBALL GAMES
Summer baseball games can be educational and fun! I knew nothing about baseball until I met my husband. There is a lot more going on with that game than one may think! Now that I understand baseball, I love it! Sharing our love of the game with the children is a wonderful way to spend time together as a family.
ART MUSEUMS
When it's too hot to be outside, we go where there is air conditioning! My kids love to visit museums of any kind, and art museums are one of their favorites. We always bring artist quality materials like drawing pads, pencils, charcoal, and oil pastels and the kids draw what they see. It's a great way to spend a hot afternoon.
HIKING
I admit that I am not as hard core as I once was when it comes to hiking. With the kids in tow I want a dry hike with a trial that is safe. It doesn't have to be super easy, I just don't want a risk of them falling off of a cliff. Summer weather means the trails will be dry, and we will have more time to explore the wonderful state parks that surround our area.
With five kids these can sometimes be cost prohibitive, but we usually find ways to enjoy areas of historical interest without breaking our budget.
Exploring the grounds of Falling Water without taking the tour= very little cost.
What summer field trips does your family enjoy together?